Spring & Summer Transformation Challenge Winners Are Finally Revealed!
2 min read
Spring & Summer Transformation Challenge Winners Are Finally Revealed!
The time has finally arrived to announce the winners of our spring/summer Transformation Challenge. It feels like forever ago that we launched this challenge, even though the summer sped by! 
As usual, the competition was fierce and everyone who entered was deserving of a prize. But as you know, there could only be 6 winners.
So, we won't keep you waiting any longer! Let us introduce you to our 3 top cash prize winners!
1st Place
In first place came Maria Wade. She lost 6 stone and 4 lbs and gained £1000 cash! Maria told us that since losing weight, she has a happier outlook on life and her knees and back are no longer sore.
Congratulations Maria!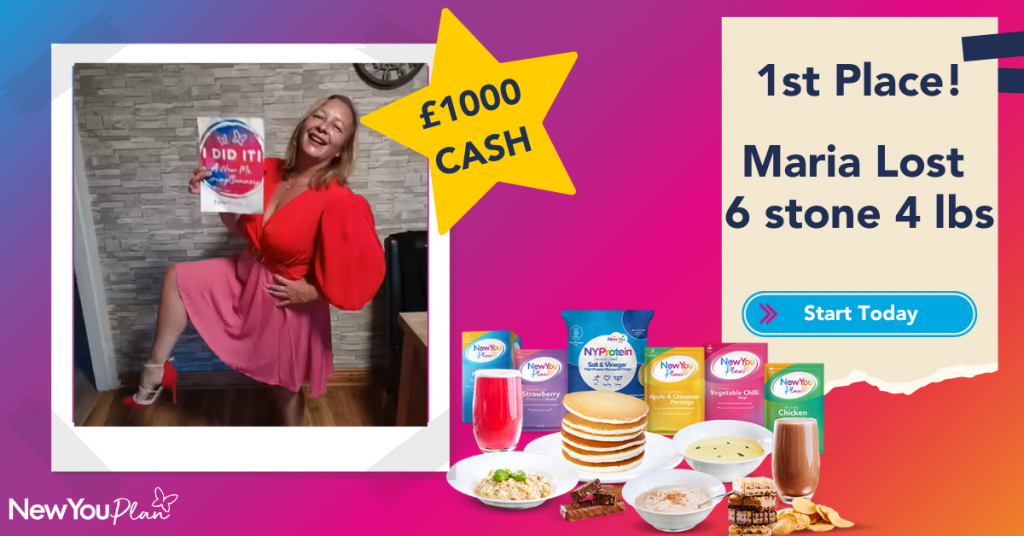 2nd Place
Jennifer Carson came 2nd place in the Transformation Challenge. She lost 3 stone exactly and gained £750 cash. When we interviewed Jennifer she told us that since losing weight she has found that she enjoys life so much more and her mental health has improved.
Congratulations Jennifer!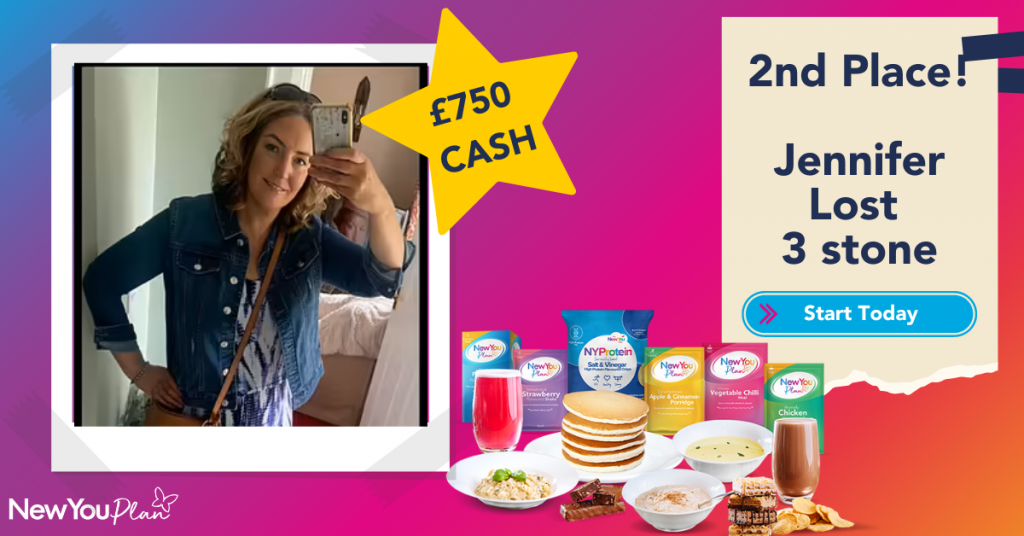 3rd Place
In 3rd place is our Secret Slimmer Ali. She's managed to lose 6 stone so far and won £750 in cash. Ali told us that she didn't think losing weight was possible with PCOS. Now she's in a position to start fertility treatment to finally start a family.
We wish you all the best for the future and congratulations!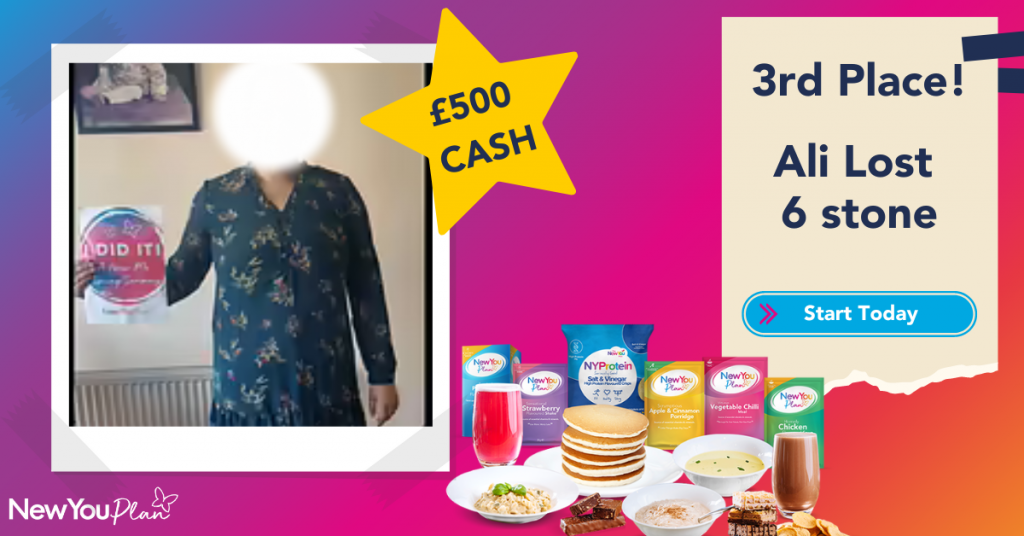 There's More
Of course, we mustn't forget to mention the 3 winners of our £250 cash prizes.
Amanda and Martin who entered as a couple, they lost 4 stone each and came in 4th place.
Kathlene came in 5th place and lost 3 and a half stone.
And in 6th place was Ann-Marie who lost 15 lbs.
Look Out
Over the coming weeks, make sure you look out for the full story of each of our winners. They each have truly inspiring stories to share and are worth a read for a bit of motivation.
Also, keep your eyes peeled for further competitions and challenges. If you didn't win or enter this time, then there is most definitely a next time. Who knows, it could be you who takes home a cash prize!
Feel Inspired Already?
Whether you want to lose half a stone or 10 stone, have a slimmer figure or are just looking to get maximum nutrition in minimum time, then New You can make the perfect partner to get you to where you want to be.
Not sure? Try our 7-day bundle and see what you can achieve in a week. You'll be pleasantly surprised.